About us
Planning to have some Asian cuisine for dinner? Lily in the Valley – Dumpling Boutique Cafe offers a wide assortment of delicious Asian specialties for you and your family or friends. We are located at Shop 22/5-15 Kent Avenue (Croydon Central Shopping Centre), Croydon VIC, and we also offer pickup and delivery service on all days of the week. Our menu includes seafood, chicken, pork, lamb, duck and vegetarian dishes. We also have omelette, big water dumplings, steamed (Yum Cha) dumplings – homemade, big pan fried dumplings, rice or noodle, and dumplings in soup. To view our list of specialties, click on the Order Online button now.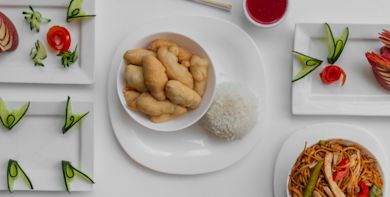 Reviews
Kaiyah
"Wonderful as always, thank you ??"
28/01/2020
Phillip
"Food was really tasty and hot (temperature) when delivered. Nice and spicy with lots of crisp vegetables and tender meat."
10/01/2020